As the business world is embracing the mobile technology at a breakneck pace, it is quite possible that you might be planning for the same. You would have been acquainted with the perks of having a mobile application and would be looking forward to investing in mobile application development. But, do you have the right app partner? How will you hire the best mobile app development company for your app needs?
With the growing demand for mobile apps, more and more companies and experts are trying their luck in the mobile industry, resulting in a higher number of app developers in the market. It won't be an exaggeration to saying that there are endless mobile app development companies in every city and corner now, with all claiming to be the best in their niche. In such a scenario, it can be a daunting task for a business leader like you to choose the right mobile expert and launch a perfect business app. So, considering the same, I will share various factors to look upon when selecting a mobile app developer for your app needs.
Factors to Consider While Hiring Mobile App Development Company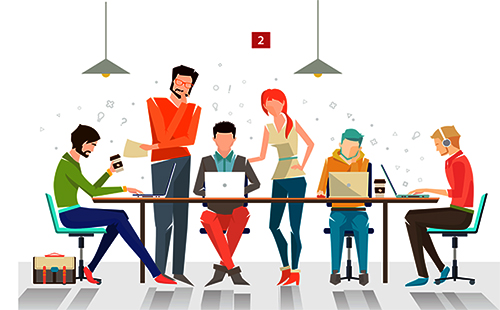 Surprisingly, the location influences the decision to hire a particular mobile app development company. As you can see in the image shared below, developing countries offer exclusive app development services at a considerably lower price rate than the developed countries. So, consider the location while pitching the app development service providers.
When talking about building a mobile app, it's always better to go with someone having better skills and experience. This will aid you to build a market-centric application and get an escape from the hidden costs and challenges. Besides, an experience application development team will help you to improvise your app idea and drive higher benefits.
Mobile application development is not only about coding. There are various other services like market analysis, design, quality assurance, and app marketing that comes under the blanket term. So, don't fall for a company/expert providing coding services. Rather, look for someone who could serve you with all these services and let you enjoy peace of mind.
Testimonials and Client References
Once you find companies offering exactly the services you want, peep into their website and hunt for the testimonials. Read what their existing clients have shared about their experience with the mobile app development company. Also, don't hesitate to ask for the contact details of at least 2-3 clients from the team. Get in touch with them personally and ask about their experience. Don't just remain limited to their app development services, ask for the overall experience. This will help you to determine if the company holds its promise and deliver a top-notch application at the stipulated time and cost, and much more.
Besides, you can also check on renowned B2B research and review sites like AppFutura and Clutch.
The portfolio will act as a window to the app development company's skills and expertise. So, don't forget to check the portfolio. Examine each and every application – see their design, appearance, the tech stack included, the idea behind, and so on. And if possible, access the live link of the mobile app and test the app as a user. This will help you to formulate what kind of mobile application development services you will get in the future.
I agree that every startup/brand has its fixed budget. But, this does not become a limitation in getting the best mobile application development services. Never consider price as the prime factor for hiring an expert. You should turn towards quality, not the mobile app development cost. After all, there's no use of getting the cheapest mobile app quote, if the app fails to meet the expectations and add value to your business.
If a company has ticked all the aforementioned factors, look into the communication level. No matter how impressive a company seems, never compromise on the communication. The communication will act as a pillar to the mobile app success. If a company denies communicating while the app project continues, back off. Prefer only that mobile app development agency that keeps you updated with each and every change, and let you sneak peek into the process and share feedback for faster and better delivery.
The process to hire the right mobile app development company might seem tiresome and expensive, but it can lay down the foundation of your brighter future. So, don't rush to select a company. Do an extensive market research, consider the aforementioned factors and pick the best option for your brand app requirement.